"Balance your fantasies with a healthy dose
of common sense to gain control of the day."
That was the bottom line of my horoscope yesterday...
So, I
trudged
on through my book-keeping tasks
punching numbers into Quickbooks,
I'd do a few pages and then stop
for a little fantasy trip back to Florida...
and me painting on the beach!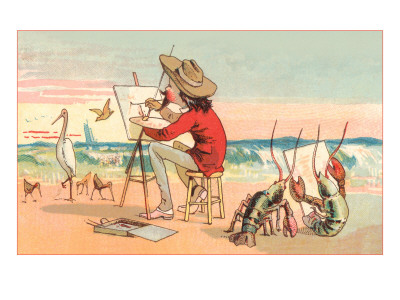 what a great day dream...
are you dreaming of being
Who needs to be in control of their