Anyone tuning in to
the Oscars
tonight?
I am...
but, Sall just looks at me
like I'm an idiot!
(lovingly, of course)
I'm just a sucker
for all that Hollywood
Glam and Glitter....
I lay around dreaming
about a Hollywood hunk
escorting me down the Red Carpet....
and Hollywood Paparazzi
blinding me....
And if you believe all that,
I've got a gold mine out back if you're interested!
Seriously, I would be one of
those star-struck people if I ever
ran into a real live movie star...
It gave me chills
standing in Liz Taylor's footprints....
My size 8's next to her tiny shoeprint
My mom and I toured Hollywood
and took the Universal Studio Tour....
Here I am at Grauman's Chinese Theater,
she took my picture beside Burt Reynold's square
uucckkk, that was a LONG time ago!
On the Universal Studio Tour we rode a tram
and saw the back lots....
They show you all kind of Movie set secrets,
like how they shot the water scenes from JAWS...
The Leave It To Beaver House,
Norman Bate's House from Psycho,
and here's a little Hollywood trivia...
Do you recognize this house?
I'll let you do some guessing...
Hollywood was a fun experience...
Unfortunately, no Hollywood producer saw me
to "discover" me and not one Hollywood Hunk
So, here I am on the prairie 25 years later,
popping popcorn and getting set to watch
the Oscars all by myself!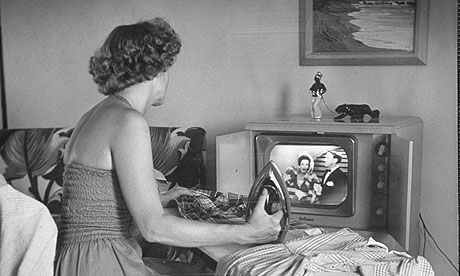 It will be a fun night!
Enjoy the show
or whatever you're doing this evening!
Did you figure out who's house that was yet?
(
click here for an interesting website
about it)